We just loved this stuff so much, we had to share!
---
iXTREME - Turn your phone into a sports camera
You want a sports camera. You have an iPhone. Just use your phone!
Sports cameras are super expensive and they only do one thing, but you have an iPhone 5...right? You want to be able to mount it and make amazing, hands-free, wide-angle video...right? We did too! Now there's iXTREME®...it's a bombproof iPhone case combined with the functionality of sports cameras like GoPro®!
---
Jolt Sensor - Better Concussion Detection for Youth Athletes
Jolt is a wearable sensor that allows parents and coaches to track and evaluate their children's head impacts in real-time. The sensor is a small clip that can easily attach to any piece of head-worn athletic equipment. Whether you wear a helmet, a headband, goggles, or headgear, it'll work. When an athlete's head accelerates in a potentially dangerous way, the sensor vibrates to alert the athlete. It also connects wirelessly to parents' and coaches' smartphones (Android & iOS), using Bluetooth Low Energy, to alert them on the sidelines.
This is a great project that aims to protect kids in potentially dangerous situations. The worst thing you can do after a concussion is to continue to play, and sometimes it is very hard to detect when this happens. They have already been funded on Kickstarter, and you can pre-order Jolt on their website.
---
Buhel SOUNDglass™ SG05 for iPhone, Android and more
The BUHEL Team created SG05, the first BONE CONDUCTION high quality glasses with patented technology. Increase your everyday safety immensely by not having your ears blocked by earbuds, earphones, etc. SG05 uses technology usually available to the military to transmit sound vibrations directly to your auditory nerves, much like dolphins and whales do.
---
SNOCRU - A free Mobile App that connects you to the mountains
SNOCRU is a mobile app that lets you check snow conditions, track your day on the slopes, connect with your friends on the mountain in real time, and search for local shops and restaurants. It is the first micro-social App built for the entire snowsports industry.
---
Juke Snowboards - Handmade Snowboards from Central Massachusetts
What began as a late night conversation and a side project between two friends in the summer of 2010 has slowly gained momentum, turning dreams into reality. After what seemed like an eternity researching how to build a snowboard, haggling with large suppliers and building all the parts that were required for a snowboarding press, they were ready to give it a shot.
Juke Snowboards recently got funded on Kickstarter and is hand building awesome snowboards right here in New England. We are super impressed by what these guys are creating and just had to showcase their boards.
---
PetSimpl Pip - Never lose your pets. Wherever they go.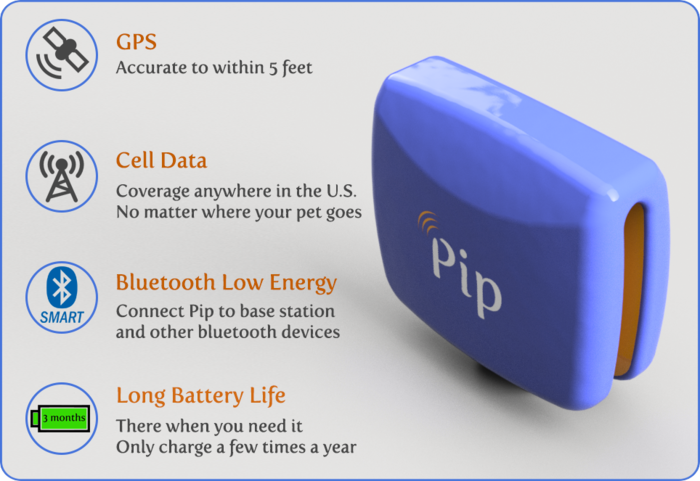 Pip is a small GPS and activity tracker for dogs and cats with great battery life, nationwide coverage and added connectivity.
Pip is a small device that attaches to your pet's collar. With Pip, your pet will never be lost again. If your pet leaves a safe area, Pip will send you an alert with your pet's exact location. Our app will then use the GPS in your phone and the GPS in Pip to guide you to your pet. You can also send out an alert to neighbors and friends.
Pip uses a cellular data connection to transmit the GPS location of your pet, so even if she manages to run across the country, you'll be able to see her exact location.
---
Mous Musicase - iPhone case with headphone storage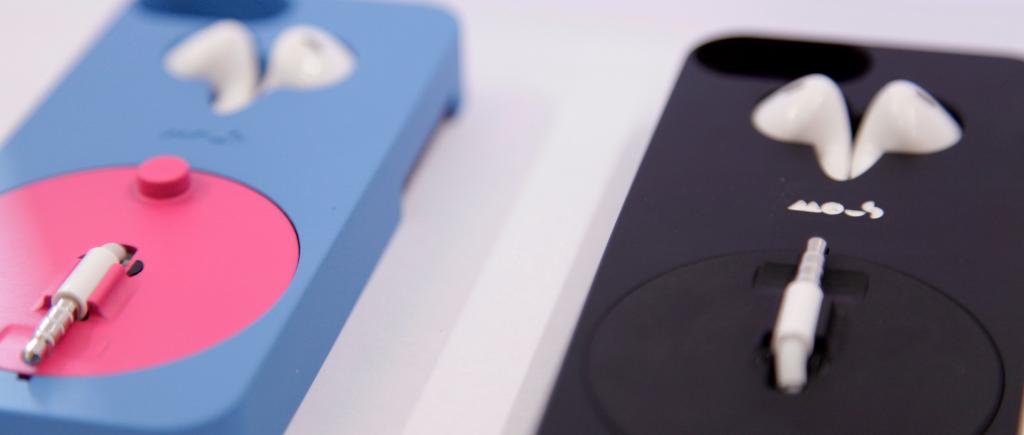 Think about every time you've taken your headphones out of your pocket or handbag – and what appears is a tangled mess! And think about the time and energy wasted in untangling them purely so you can listen to your beloved music, or to call a friend.
Mous Musicase is the worlds smallest headphone storage case for your iPhone enabling you to hold, unroll and retract your headphones with ease. Say goodbye to untangling your headphones.
---
LEIF - World's First eSnowboard for All Seasons
Every snowboarder knows the pain of taking that last run -- having to wait until the next vacation or season to ride again. At LEIF, we dreamed of a future where snowboarding was not confined to the snow and mountains, but accessible to everyone, anywhere.
Now, you can practice your switch riding, carving and sliding - all summer long! Riding the LEIF captures the exhilaration, mechanics and feel of snowboarding. The same snowboarding body movements produce the same result and ride on pavement.
---